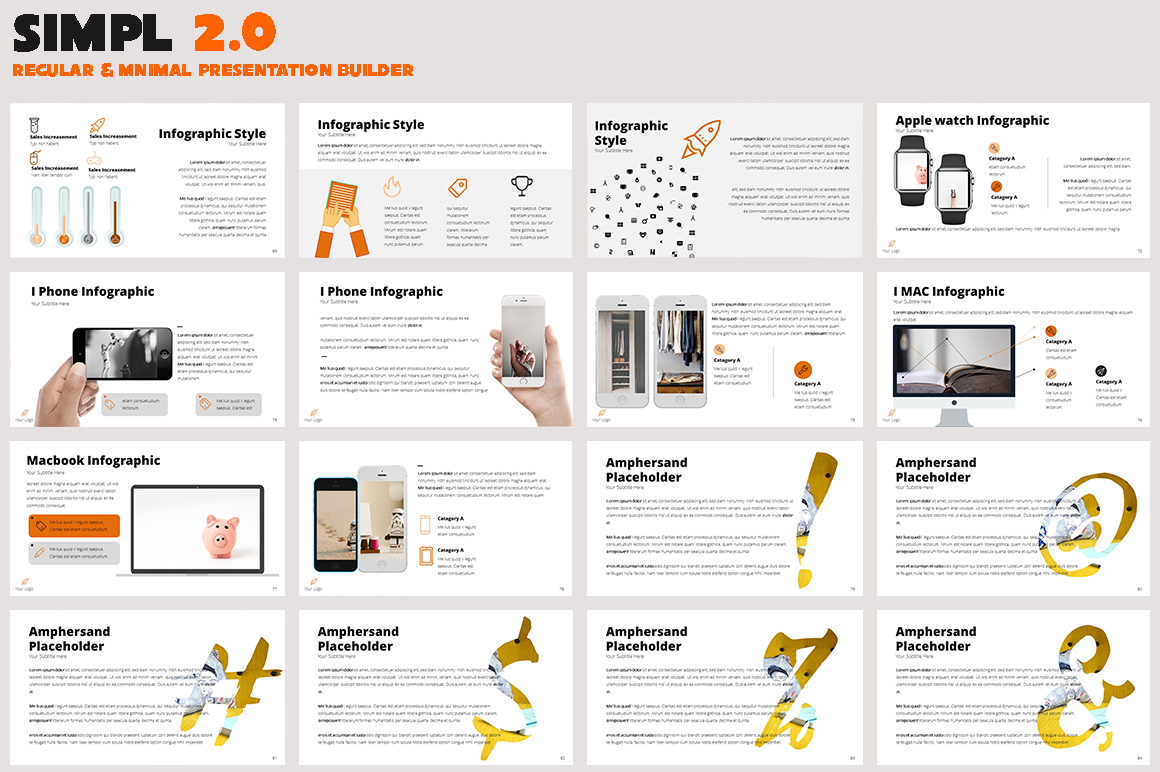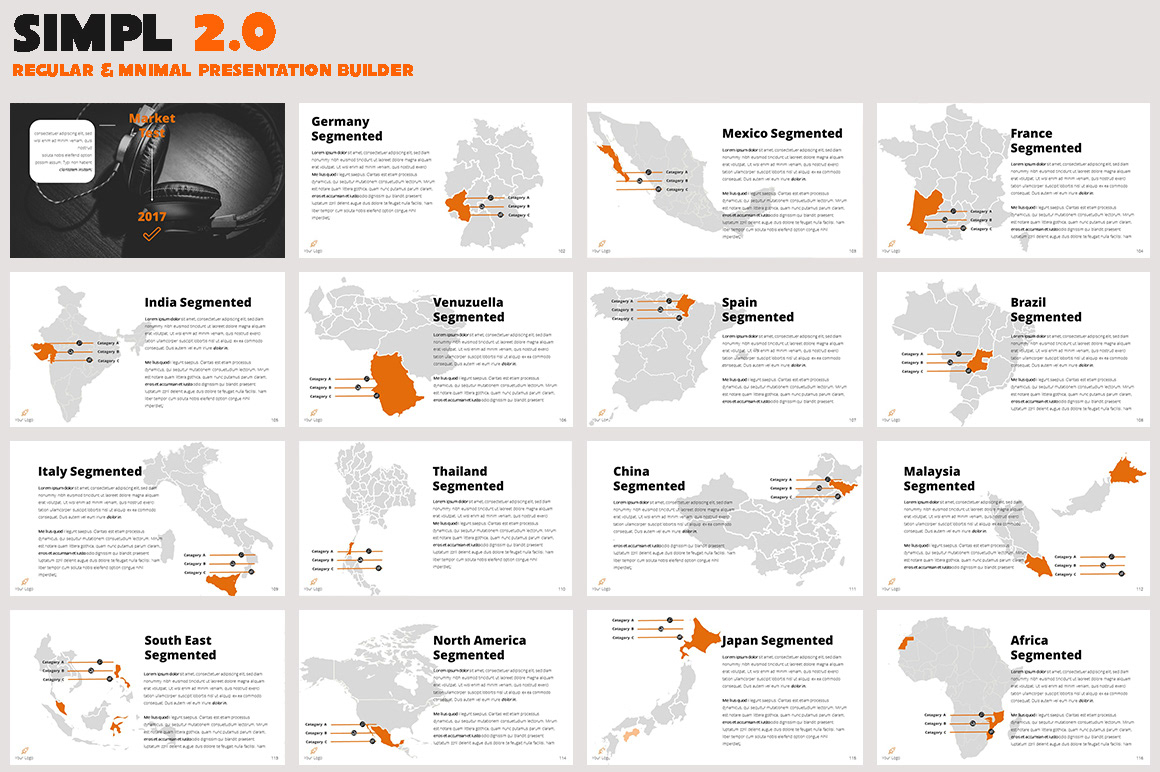 SIMPL 2.0

Is a new arrival Of

SIMPL Presentation builder Series

that comes with two styles both 'Regular' & 'Minimal' style, it's mean you've two option while presentate your project and it's would give you more chance to make success your presentation through your cliens.
SIMPL 2.0

suitable for any kind of presentation needed related to projects content. Also

SIMPL 2.0

could make a modern style related to colors that you choose whlile editing the contents, it's mean

SIMPL 2.0

are suitable for any of colors like flat, modern, minimal, also regular styles.
So, what included in this packages?
- Over 300 Both Minimal & Regular Slides
- Mock ups Included (With Drag and Drop ready)
- PPTX file for Microsoft Office Powerpoint 2007/2010/2013/2016/365 Office Mac Latest versions
- Documentation & Quick Guide (PDF)
- Data charts Direcly Editable via Excelused free fontscostum slides master ready
- Ton of free icons ready to used in PowerPoint (.emf format)
- Images placeholder (drag and drop ready) of designed 'Alphabets Image Placeholder' from A-Z as seen in presentation
- Designed 'Amphersand Image Placeholder'
- Designed 'brushs images placeholder' (30 images placeholder total)
- Widescreen (retina) aspect ratio 1920x1080 Resolution
- Minimal Fade Transitions
All images were just for presentation and not included in the purchasing package, but the links to got them were available in download one.
All of used fonts free ones please download there:
Soon Download This Presentation Builder Here
So please enjoy our template, hope could give you a huge of success for your presentation, and feel free to meet us at: encikoesman@gmail.com for any of issue..
Ps: No Extended Licence Needed !
Thanks for purchasing and please help me by a lil of rate if it's helpful :)
---------------------------------------------------------------------------------------------------------
Psss: We welcome of receiving 

PERSONAL PROJECT

 for PowerPoint template, brochure, proposal, anual report, etc of print and editorial design. just meet Me via email encikoesman@gmail.com even for asking something or any assistances.
Take a rest and let Me to work for your success project :)
---------------------------------------------------------------------------------------------------------
Download a Free Profesional Resume Just For You Here
---------------------------------------------------------------------------------------------------------